This is something a little new for my blog! I haven't shared any of my personal photos here yet, but it's a been goal of mine so here we are! This summer I took some time off to travel and visit my family in Fogo Island, Newfoundland. It was incredible, as always. We flew from Toronto to Gander and spent two weeks exploring the island, eating amazing food and spending time with some of my favourite people. This is going to be my longest post yet but bare with me, I'll include some little tidbits about all of the adventures along the way!

June 22, 2018
We had an early morning flight from Toronto to Gander and got to watch the sunrise from the gate while we waited to board the plane. Once we landed in Gander we drove to Farewell to catch the ferry over to the island and then went for a little walk down the road to Etheridge's Point in Joe Batt's Arm when we got there.
June 23, 2018
We had an amazing meal of fresh (like literally pulled out of the ocean that morning) crab at my Uncle's, it was SO good. After lunch I snuck some photos of him with his most beloved family member – Blossom aka "Toot" the cat. We lounged for the day in Joe Batt's and then went out to Tilting for a good ol' fashion kitchen party and caught one of Fogo Island's legendary sunsets.
June 25, 2018
We took a drive to Fogo, the largest community on the island, and checked out some of the hiking trails. It was so cold and windy, I was wearing three layers of jackets and a hat and mitts, but we went to the top!
June 26, 2018
I got to visit with another few of my favourite humans – my cousin Katie and her two kids.
June 27, 2018
We took a drive to Tilting today and walked around Sandy Cove beach. I have so many memories of this beach as a kid, I used to catch all kinds of little creatures and take home pockets full of rocks and shells and sea glass. After we left Sandy Cove we drove to Fogo again to hike up Brimstone Head and saw the sunset on our way back down.
June 28, 2018
We went to the Fogo Island Inn and toured through the inn and around the grounds. It's just as beautiful inside as it is outside. It's been host to a long list of notable guests (the Prime Minister for example) and its easy to see why they would love this place. The atmosphere is so cozy and relaxing and almost everything in the rooms (the furniture, quilts, etc.) has been handcrafted by local residents. I was swooning the whole time and wishing I was photographing a wedding there.
When we left the inn we stopped at the grocery store and on our way out found an injured bird in the parking lot. I scooped him up in my hand and he sat in my palm in the car the whole way home. We built him this little grass nest and kept him inside for the night to help him gather up his strength again. He was a cute little guy, he was so, so tiny and soft.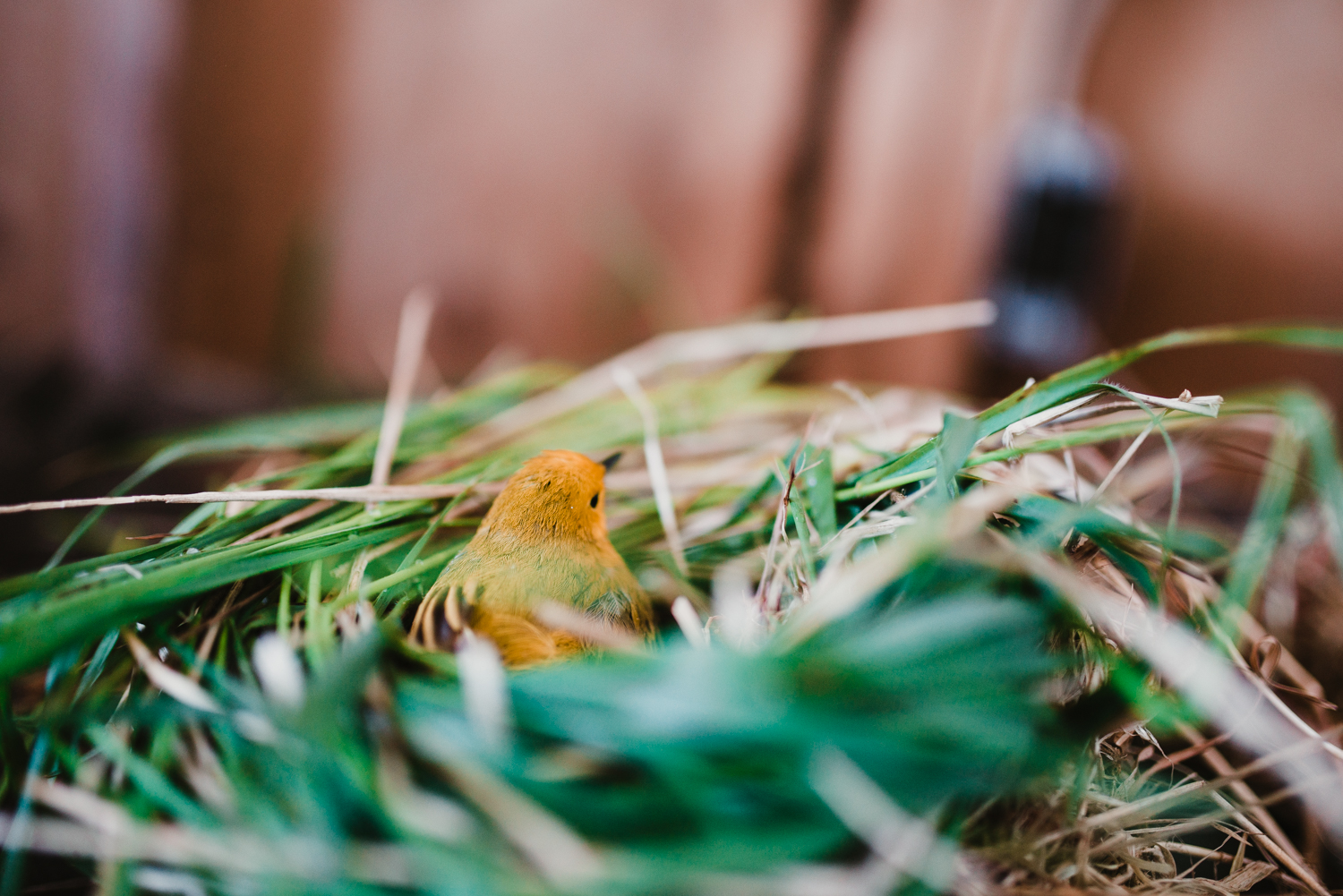 June 30, 2018
My favourite day of my visits is always the day my Uncle Reg makes a Jigg's Dinner. By the time we woke up in the morning the house already smelled like salt beef and warm bread pudding. My Uncle Reg puttered around telling us stories about his days working on big ships as a Wheelman and stopping to teach me about the cooking, saying things like "your Aunt Phyllis used to do it like this now,"
July 1, 2018
We celebrated Canada Day at my mom's house, this is the view from her back deck – insane right? We watched this fiery orange sunset come down over the inn before the fireworks show they put on after dark.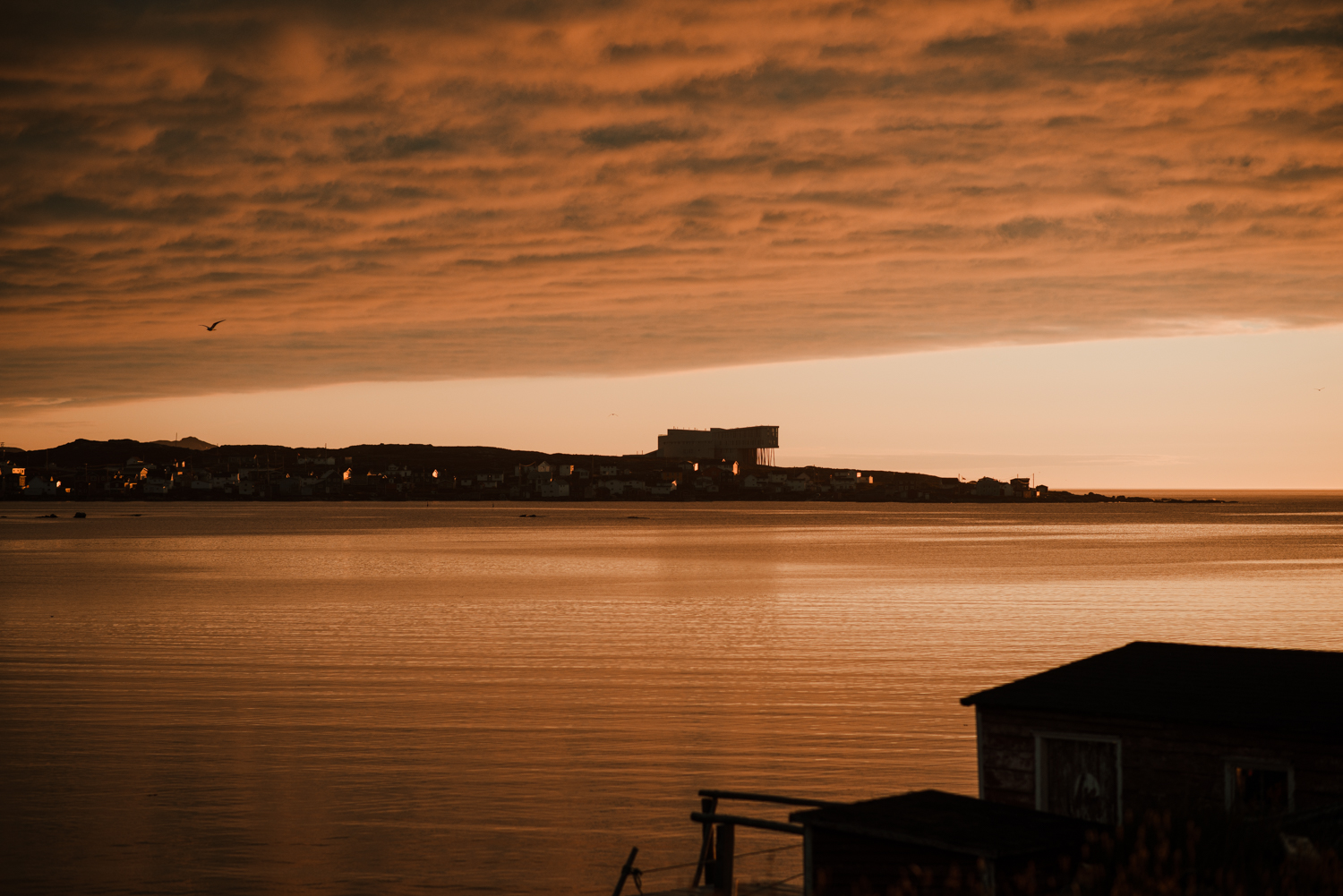 July 2, 2018
Our last day! We went for a drive to Tilting to see my family's home there, where I spent my summers as a kid with my Poppy. The kitchen has seen more fish fry's and stomping feet than you could count. It was super foggy in Tilting but sunny and beautiful 10kms away in Joe Batt's so we decided to walk the Etheridge's Point trail all the way out to the sculpture of the Great Auk.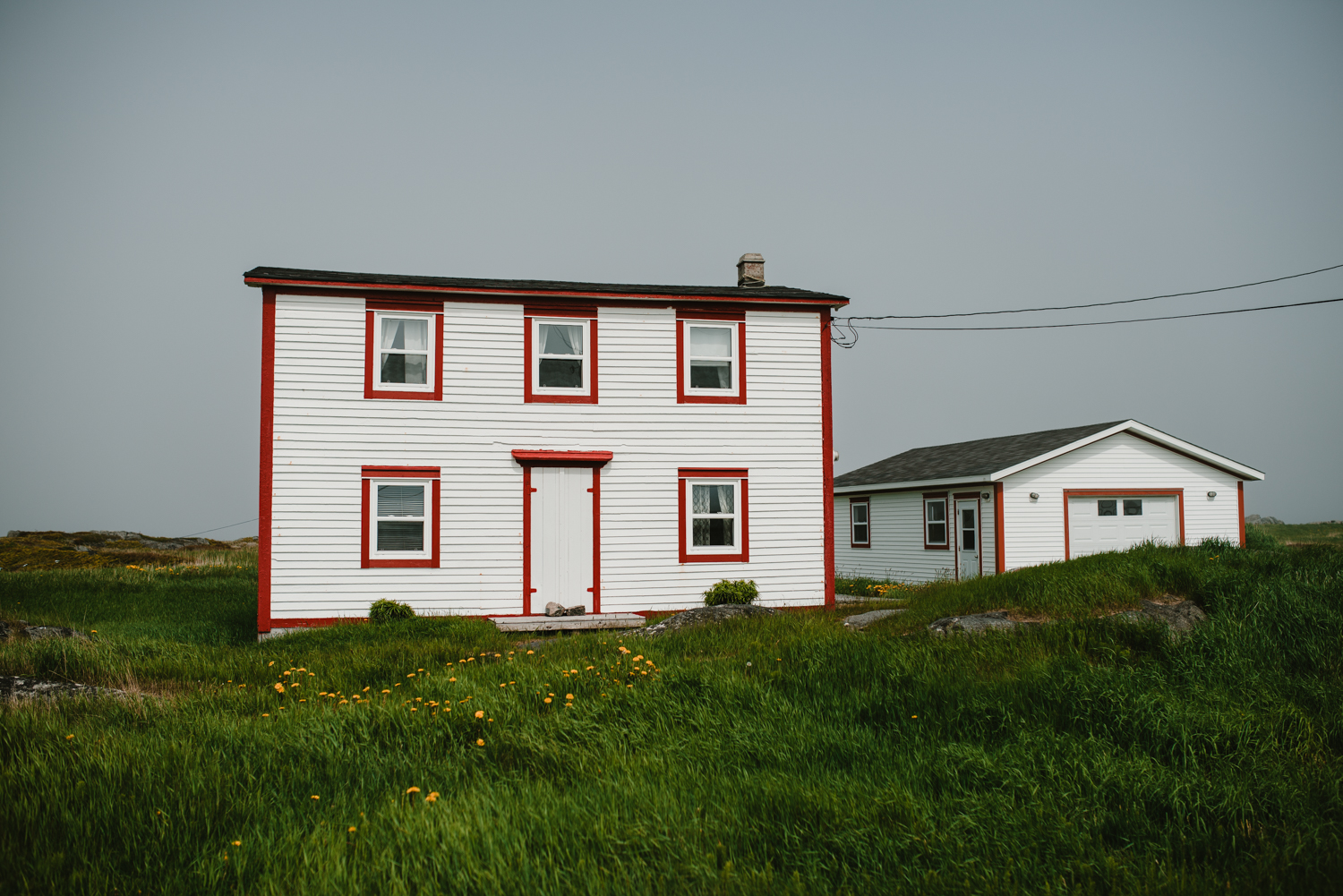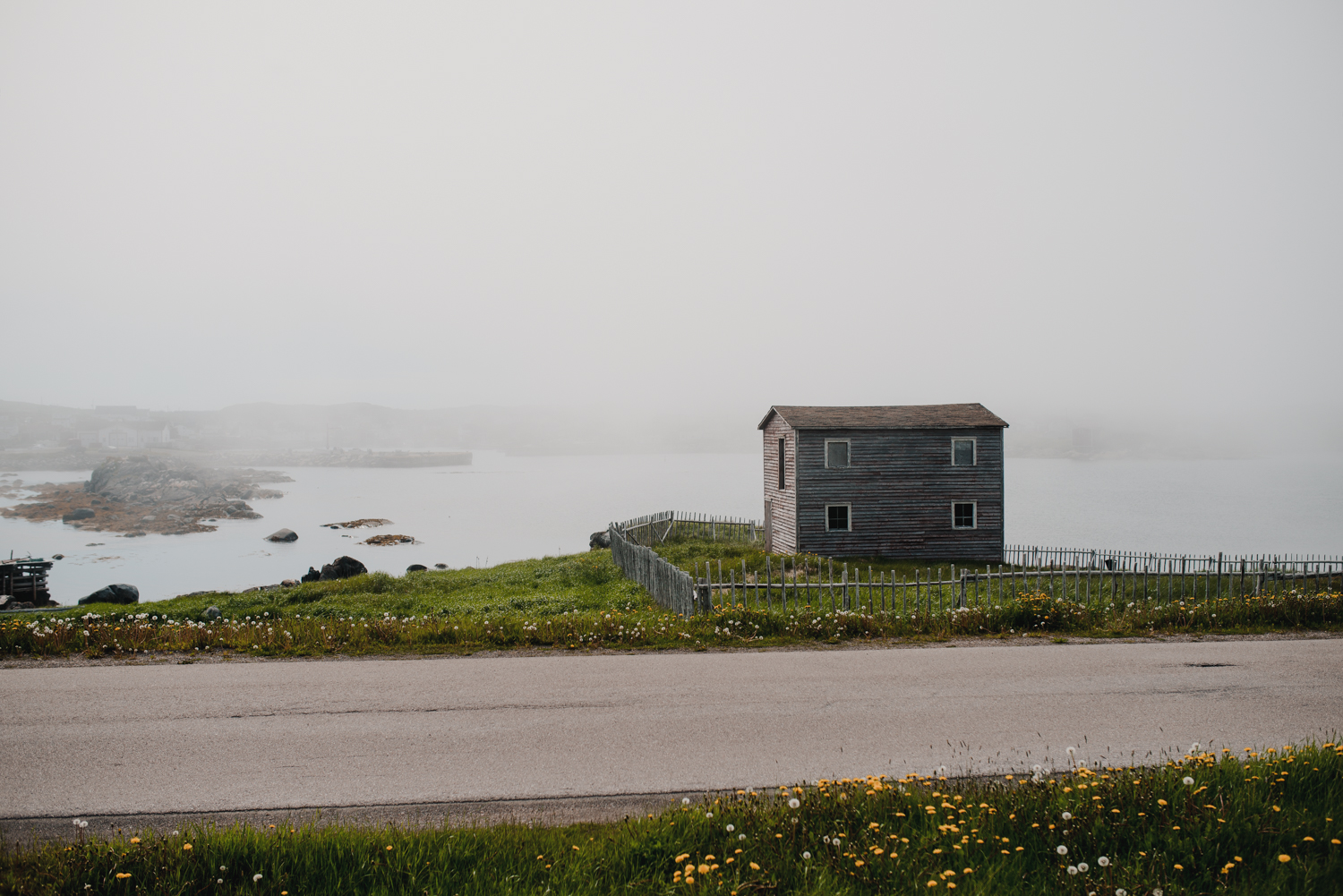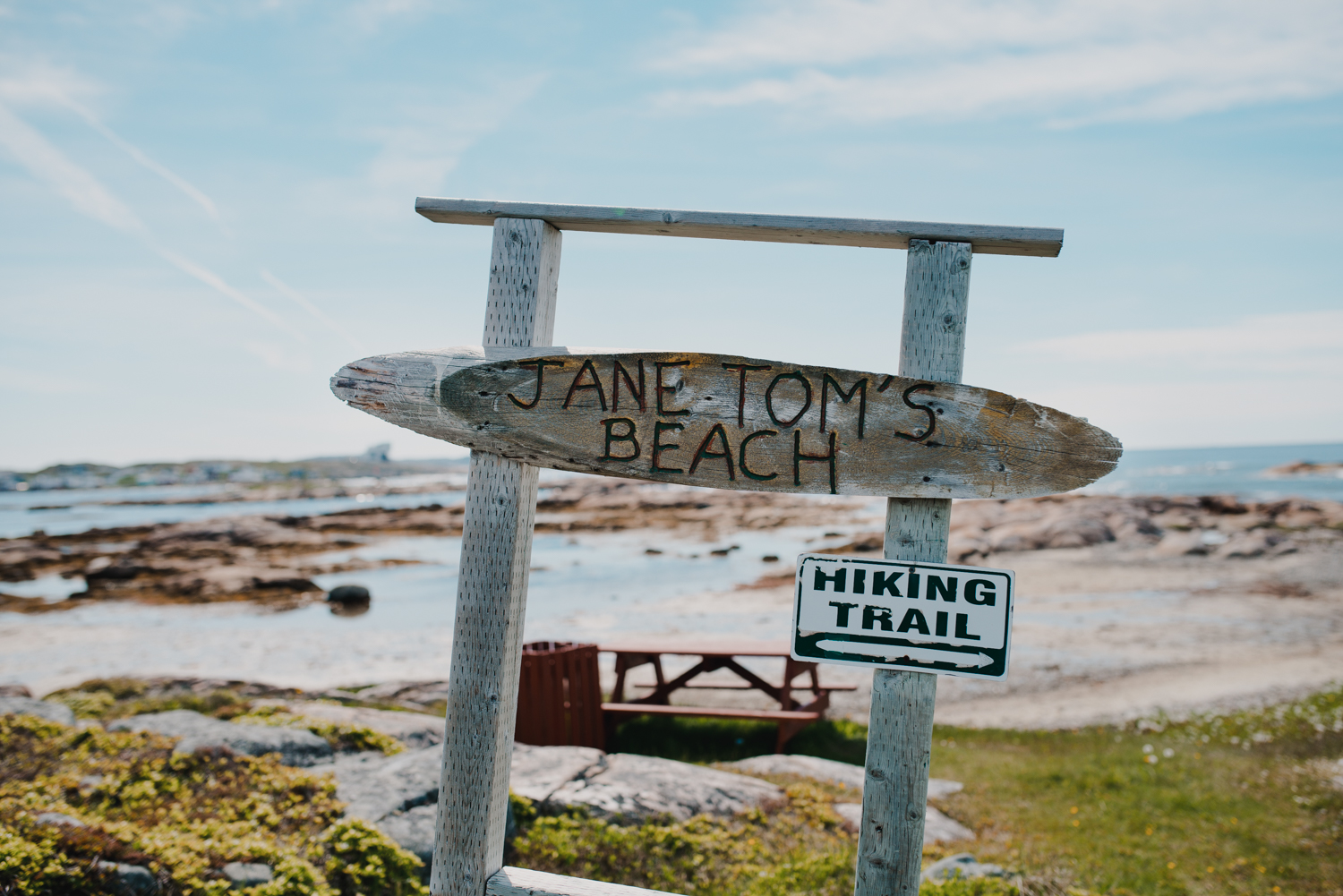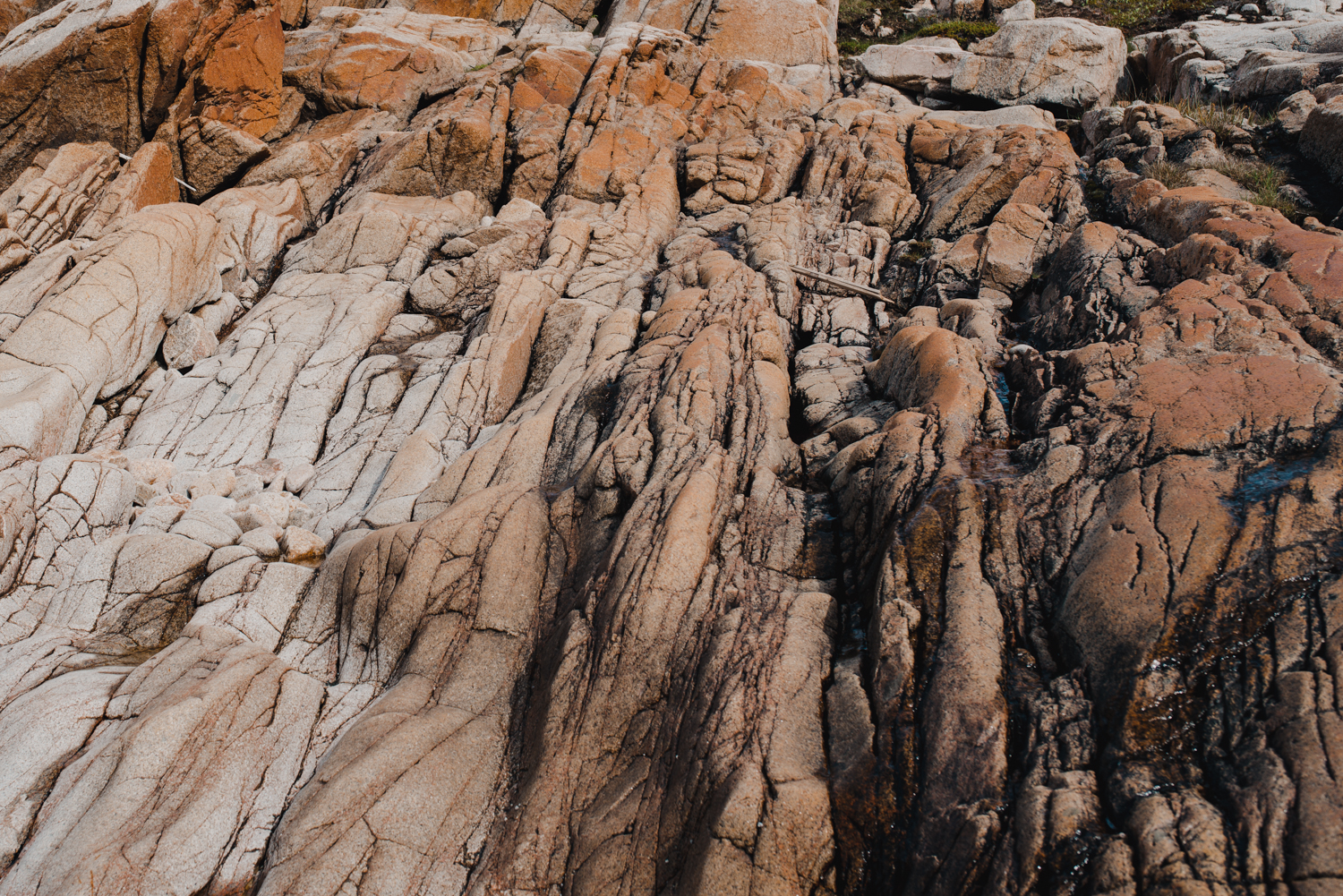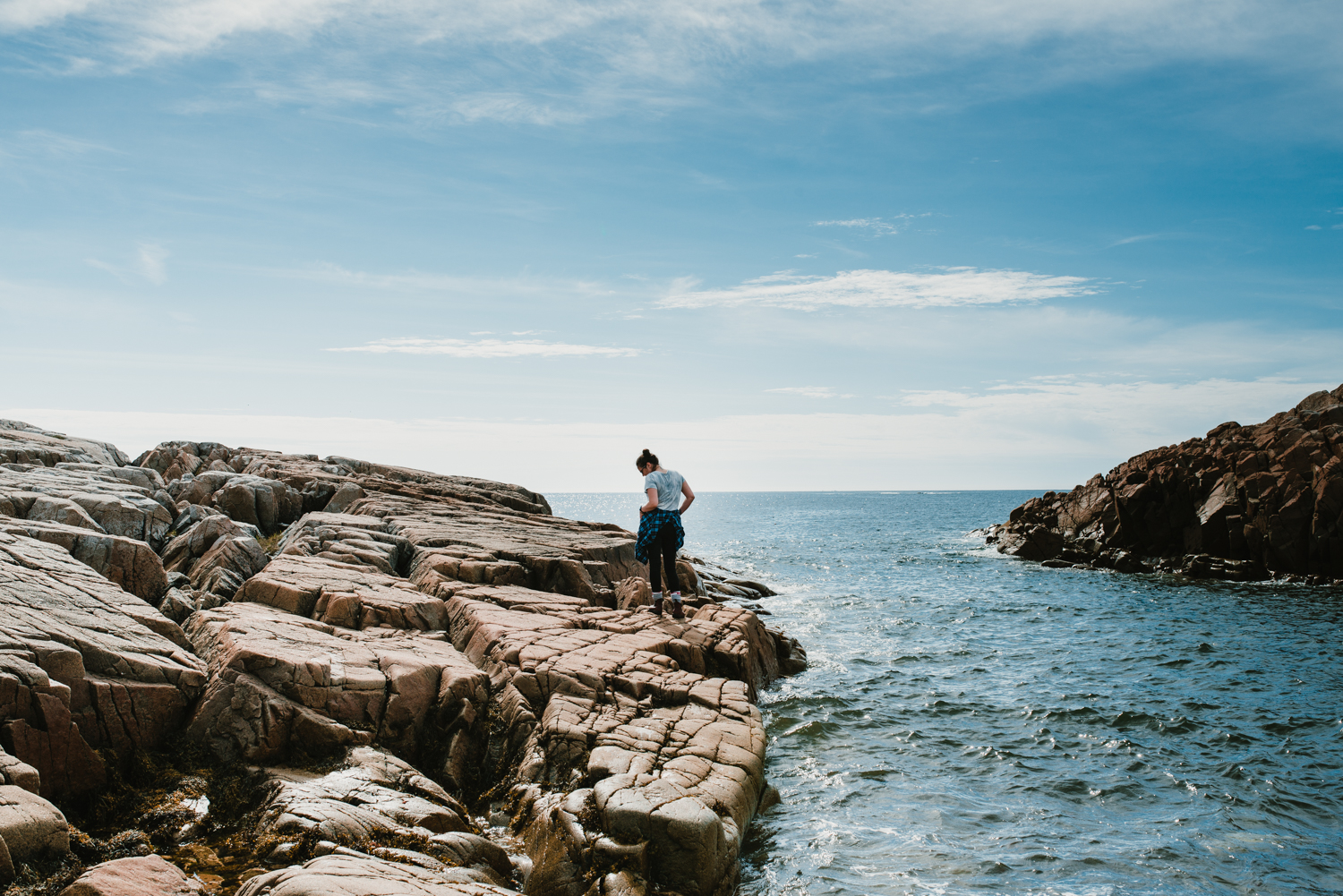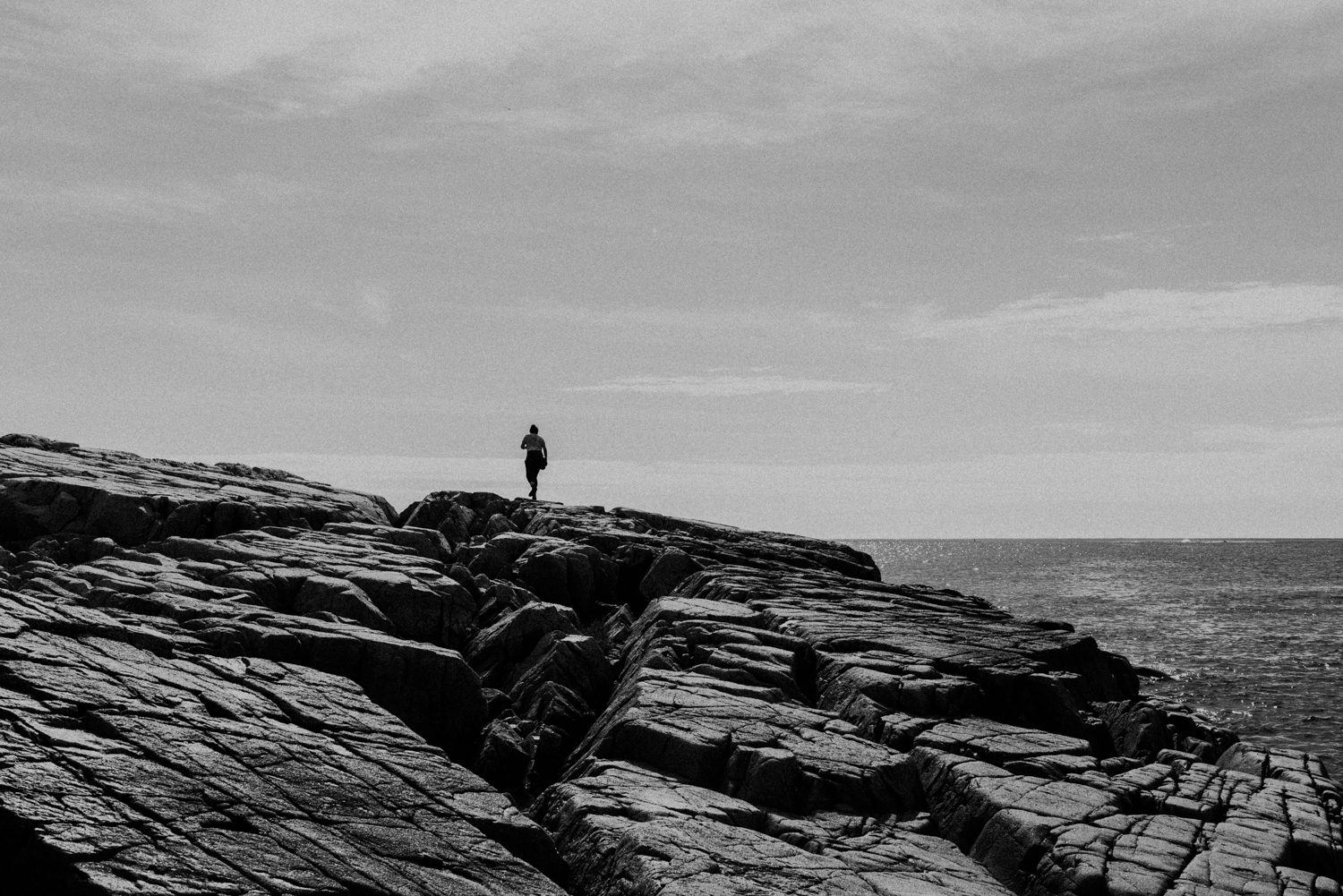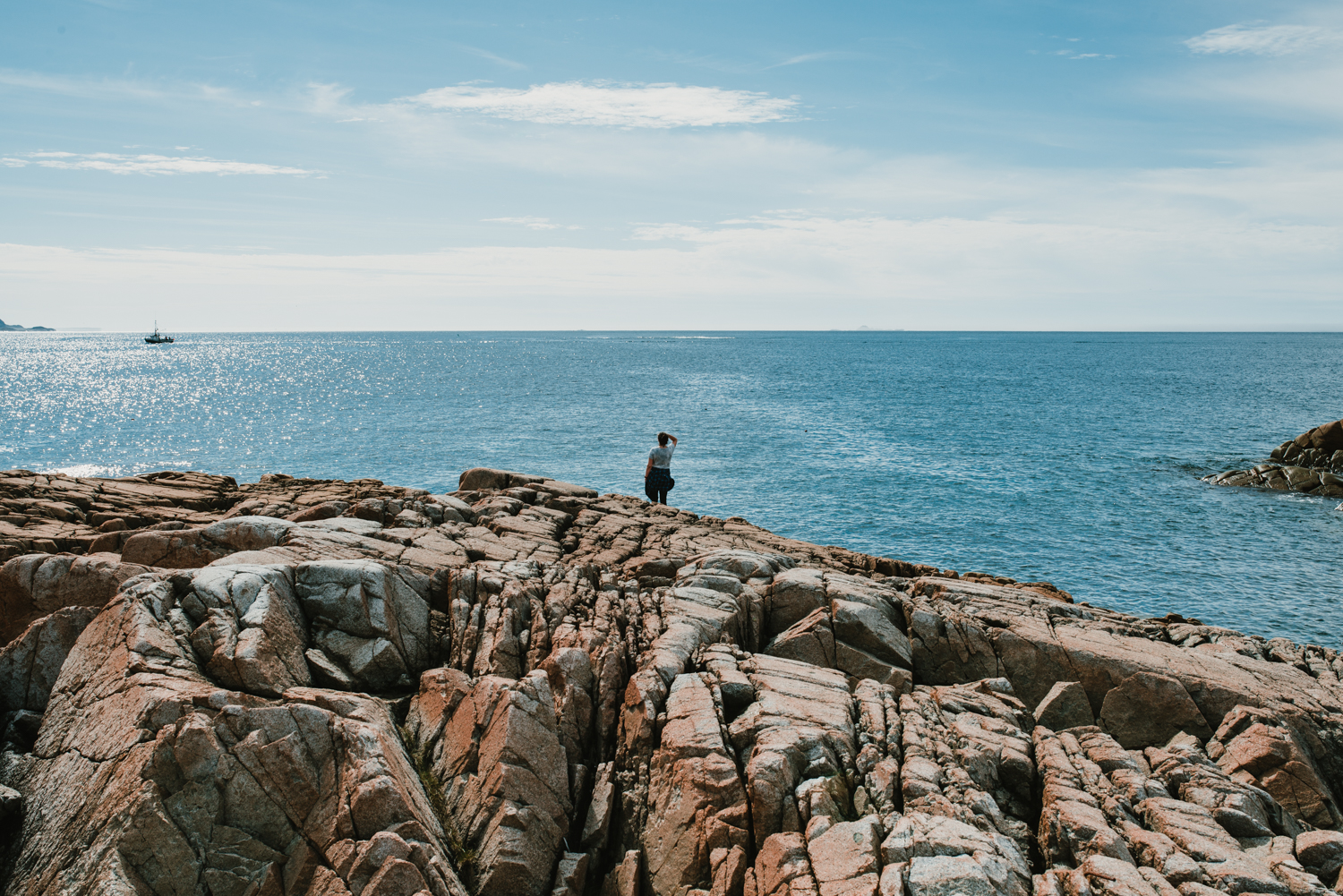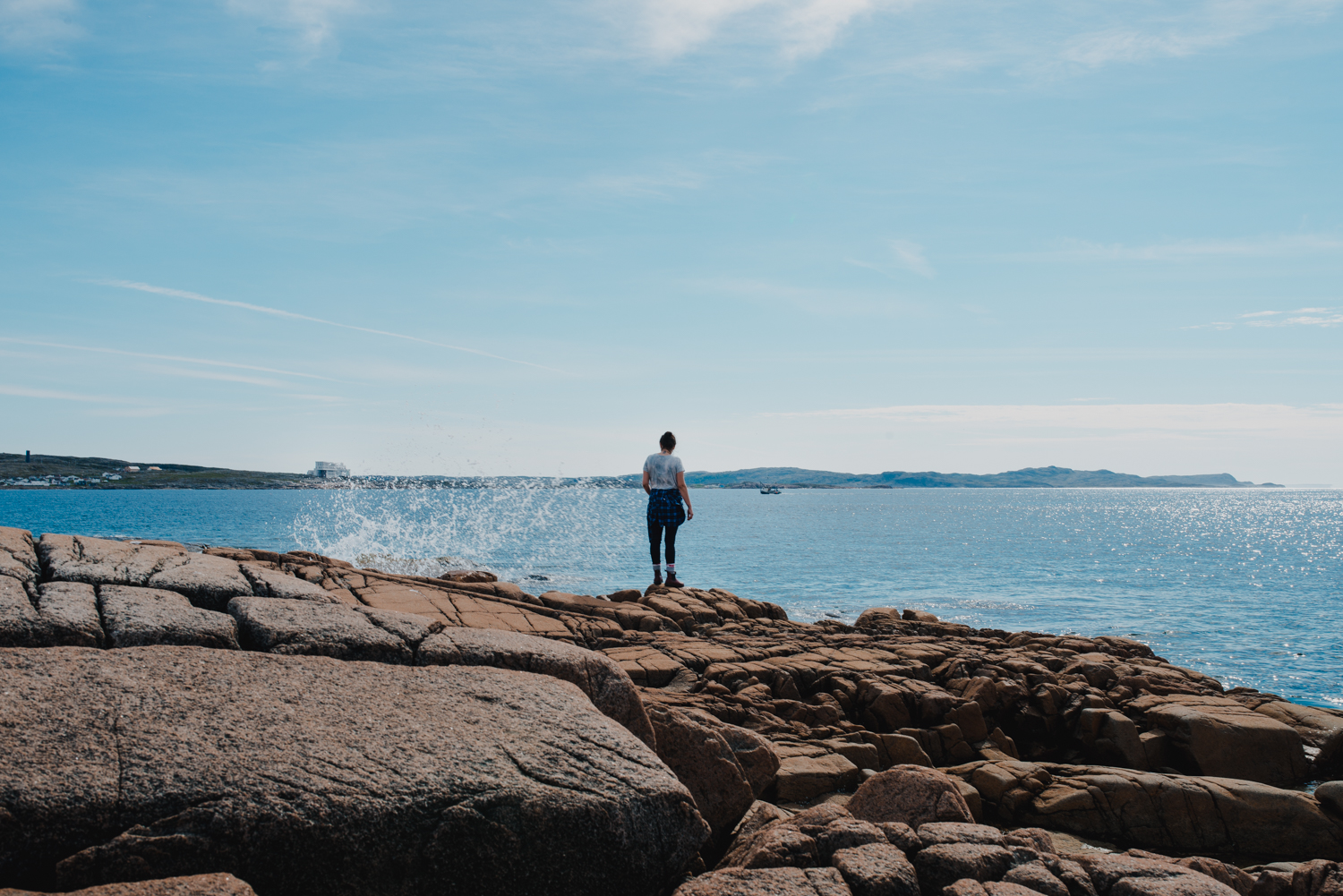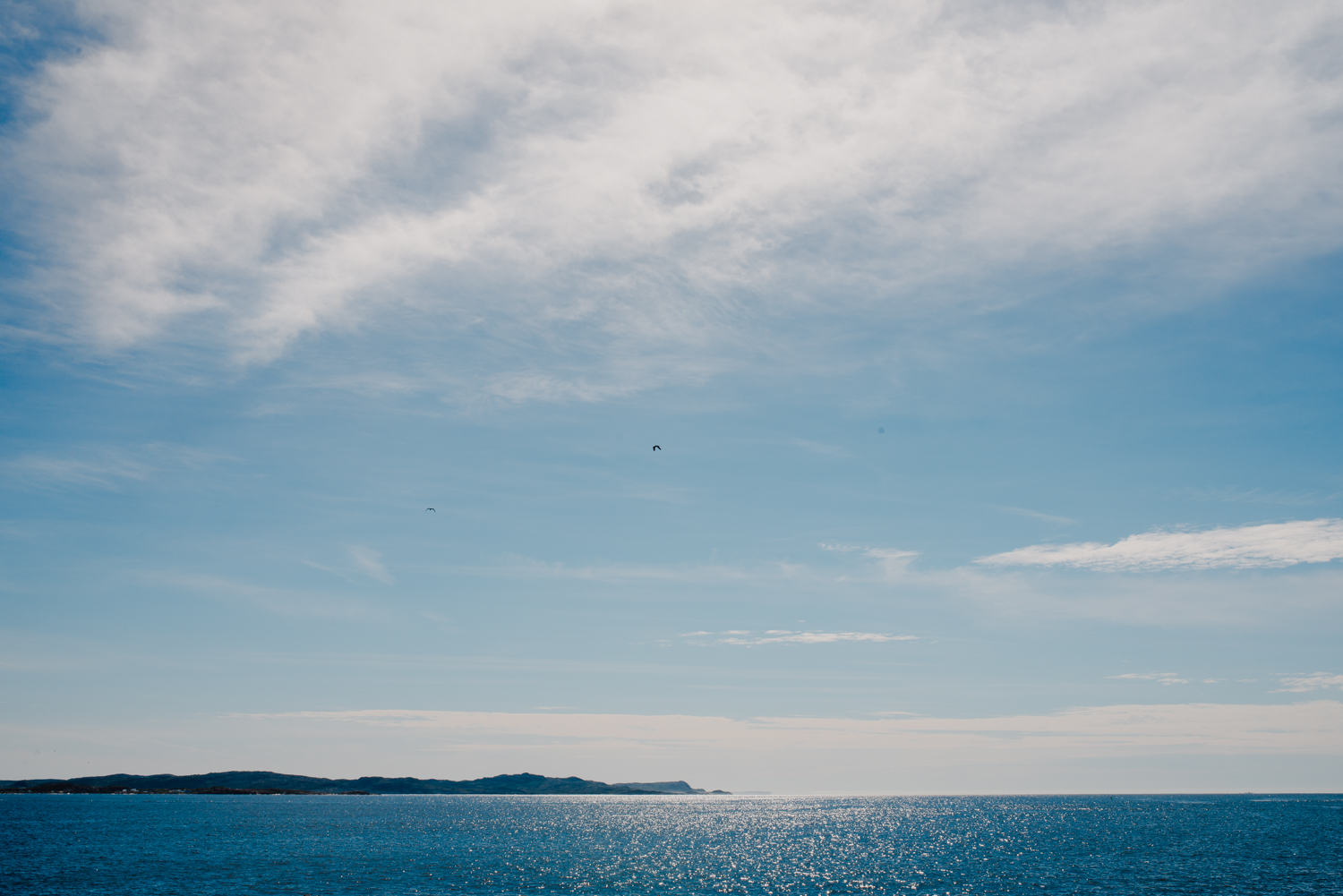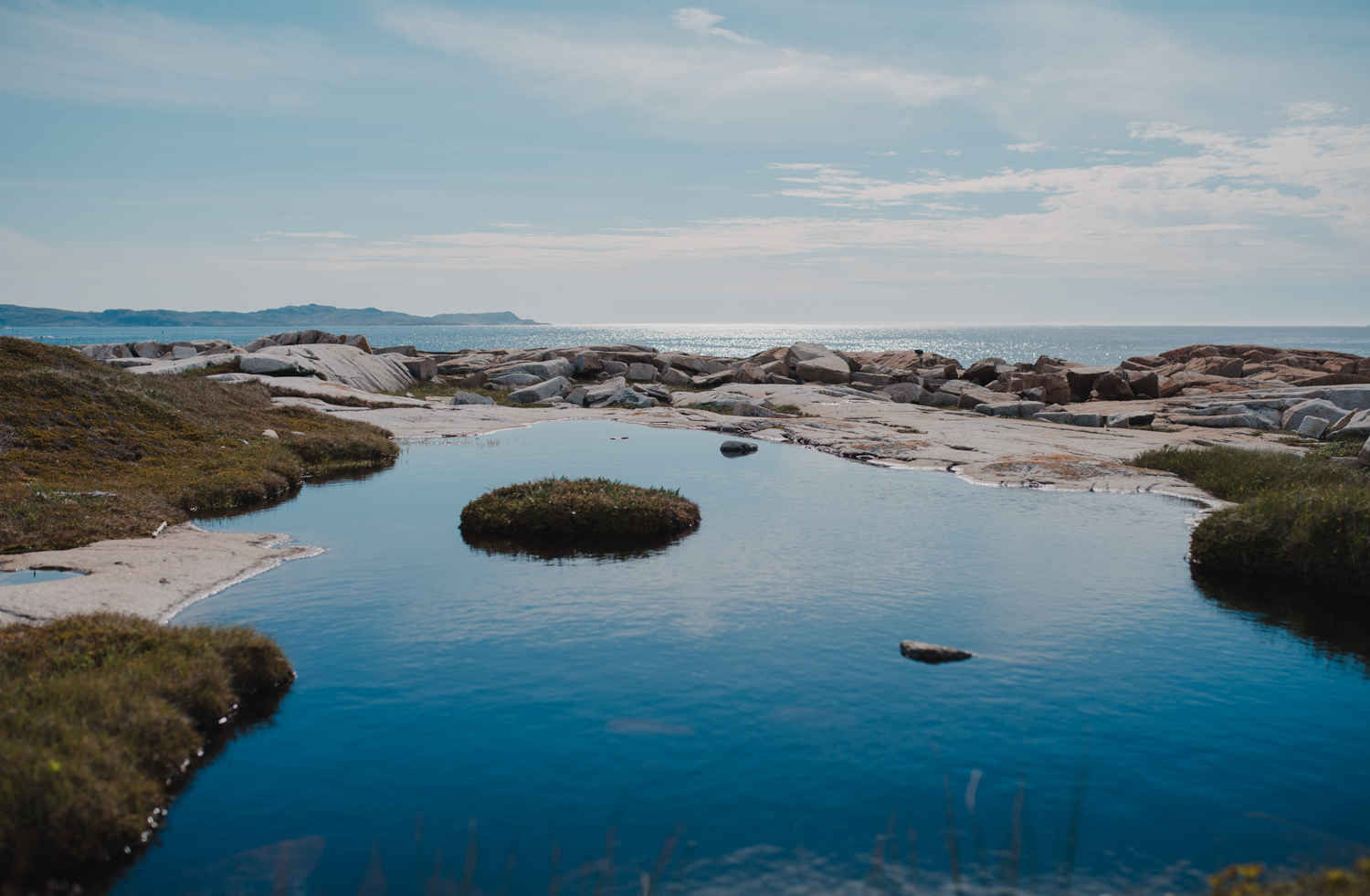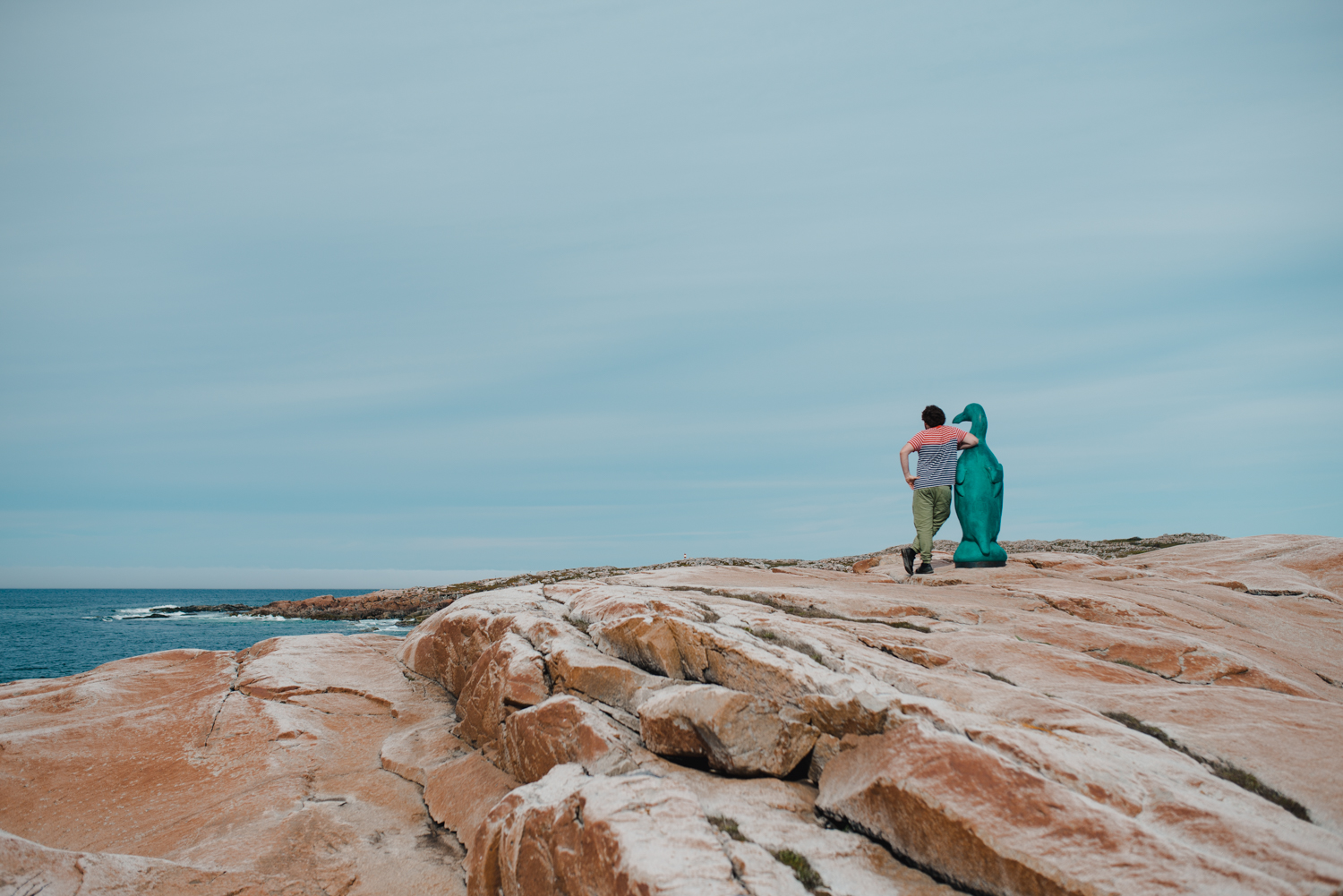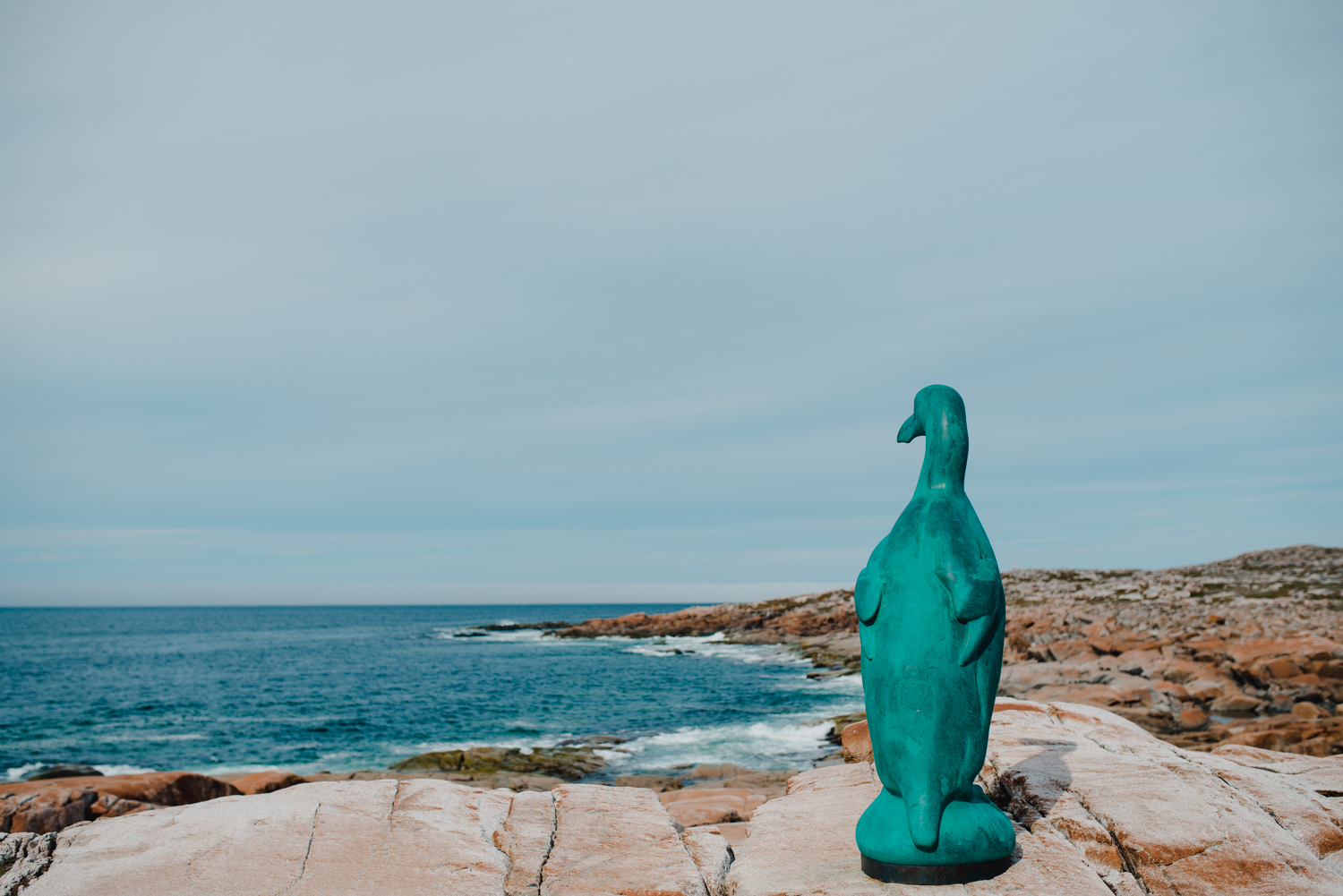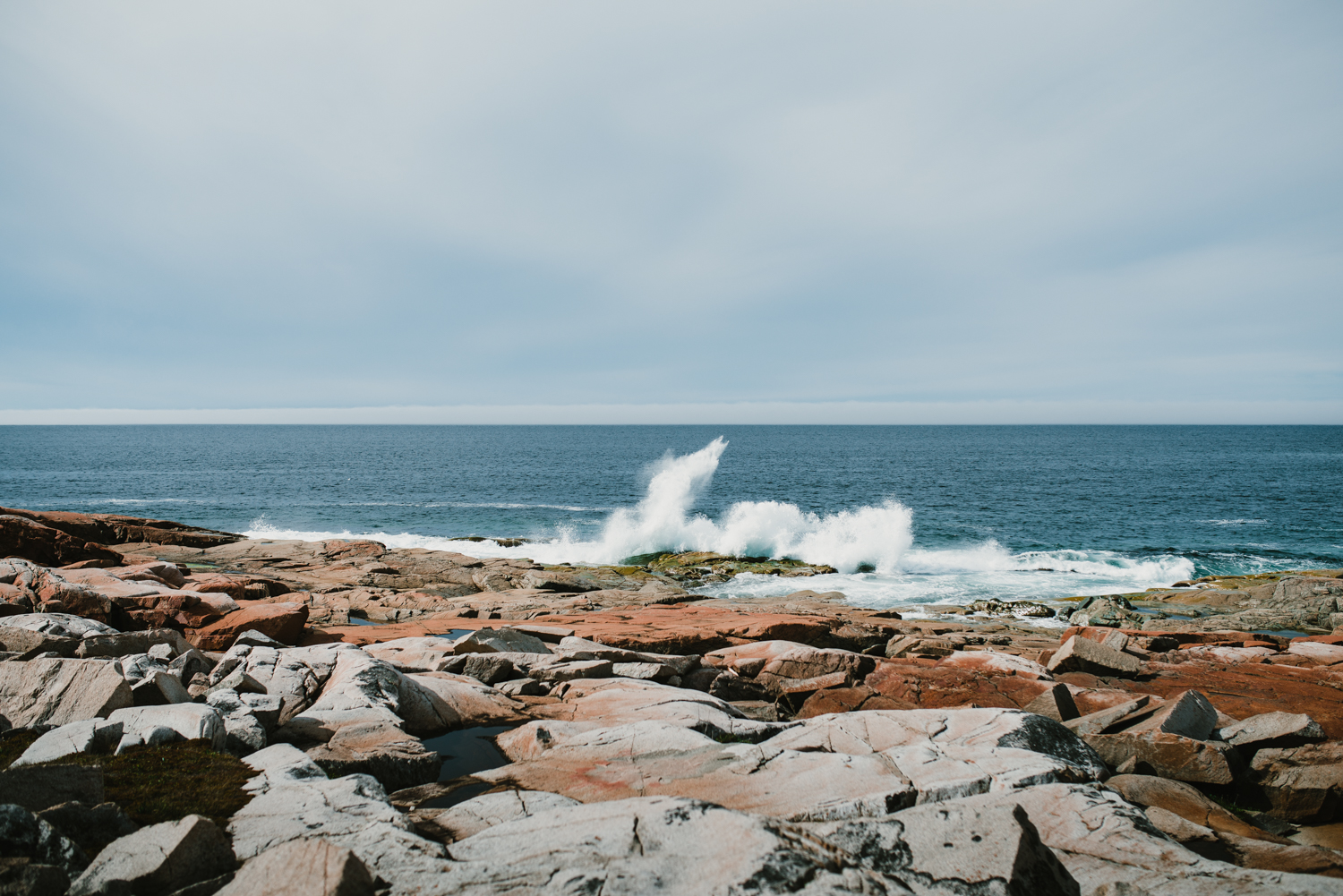 In classic Newfoundland style I made it back to Ontario with a full belly, an even fuller heart and a beautiful heirloom quilt. My visits with my family are never quite long enough and I always tear up leaving my Uncle's driveway on the last day. I'm already counting the days until I'm home again!
Newfoundland brides – get in touch! I'd LOVE to photograph your day!